500 N. Damen
New construction timber lofts in east village on the corner of Grand Ave and Damen Ave. Come see the best new lofts in East Village
*Delivery Fall of 06*
<click picture to see>
1610 S. Halsted
New construction timber lofts in hot Pilsen/University Village neighborhood with grand views of downtown. and Pilsen..
*Delivery Fall of 06*
<click picture to see>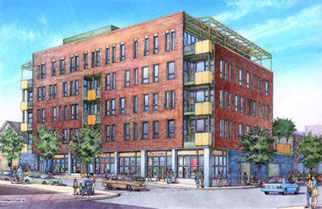 *Pre-construction Pricing!*
3641 N. Elston
See what the hot Irving Park neighborhood has to offer.
Get in early on a great spacious 2 bedroom 2 bath lofts with beautiful finishes.
*Delivery summer of 07*
1014 W. Roscoe
A 6 Unit Condo conversion of a walkup vintage building in Wrigleyville located near Clark St and Roscoe. Finished with beautiful vintage details
*Delivery Fall of 06*
<![if !vml]>
<![endif]>